Speakers' working visit to Washington sent two important messages to Estonia
President of the Riigikogu (Parliament of Estonia) Eiki Nestor said that the joint working visit of the speakers of the parliaments of the Nordic Countries and Baltic States to Washington had been a success, because it had given two important messages to Estonia. The USA expressed support to NATO's Article 5 and confirmed the readiness to conclude a free trade agreement with the European Union.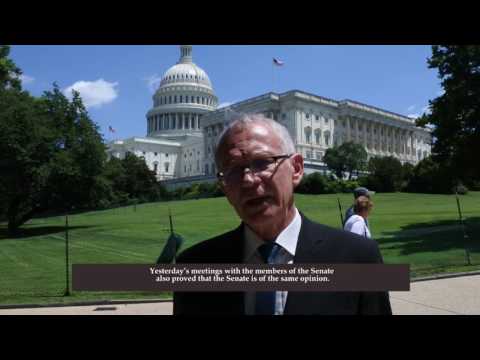 The meeting of the Nordic-Baltic speakers with Speaker of the United States House of Representatives Paul Ryan focused on security. Ryan assured that the USA stood firmly behind NATO's Article 5. It was also admitted that the economic and trade relations between the European Union and the United States were mutually important, and that it was time to start speaking of the free trade agreement again.
Cyber security, cooperation in the digital sector and situation in Ukraine were discussed at the meeting with Andrea Thompson, National Security Advisor to Vice President Mike Pence. Russia's activities in Ukraine were condemned, and support to Ukraine in carrying out the reforms was confirmed.
Speakers of the parliaments of Finland, Iceland, Norway, Sweden, Estonia, Latvia and Lithuania participated in the visit of Nordic and Baltic speakers to Washington.
Riigikogu Press Service
Eva Vahur
+372 631 6592, +372 53 300 619
eva.vahur@riigikogu.ee
Questions: press@riigikogu.ee
Feedback