Liisa Oviir: Estonia should start a discussion on the need for a space law
Estonia is holding the rotating chairmanship of the European Interparliamentary Space Conference (EISC). The Riigikogu, the Parliament of Estonia, organised the international plenary session of EISC, which was held in Tallinn. One of the topics discussed at the conference was whether all European countries should have their own space law.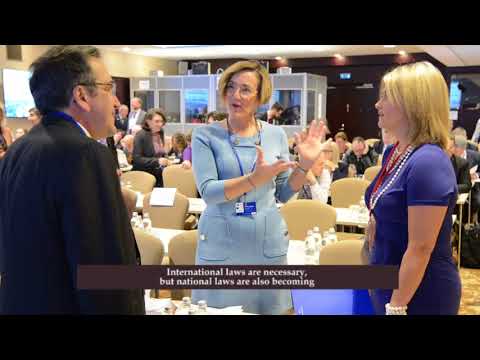 In the opinion of Liisa Oviir, the EISC Chairwoman during the Estonian chairmanship, the time has come when Estonia should also start discussions on if, and to what extent, we need the space law. Several countries have already taken steps in that direction. "International laws are necessary, but national laws are also becoming more and more necessary, because they meet the needs of individual countries," Oviir said.
Member of the Estonian delegation to the EISC Arto Aas added that if Estonia wanted to be a successful high-technological country, it was important to create an environment that supported it for businesses and researchers.
A study conducted by the European Space Agency (ESA) shows that, on the average, one euro spent in space creates at least six euro economic return. Keynote speaker of the conference, Director General of the European Space Agency Johann-Dietrich Wörner expects the countries of Europe to take a clear legal position about who is the owner of a space asset, a satellite, who is allowed to launch, and who is responsible if something happens to the satellites in space.
Chair of the International Relations Committee of the European Space Agency Katrin Nyman-Metcalf said that the European Space Agency had 22 member states, and about half of them had legislation on space. The United Nations conventions regulating the use of outer space were signed 50 years ago, when mostly the great powers were active in the space, but by today, the development of technology has opened the space also to private businesses.
The European Interparliamentary Space Conference (EISC) was established in 1999. Its members are the national parliaments of the member states of the European Union and/or of the European Space Agency that have created a parliamentary body dealing with space affairs. At present the organisation has 12 full members and one associate member. The EISC Plenary Session is one of the events of the European Space Week taking place in Tallinn.
Riigikogu Press Service
Eva Vahur
+372 631 6592, +372 53 300 619
[email protected]
Questions: [email protected]
Feedback