Mihkelson: Unity of the Western world is more important than Brexit
At the meeting of Chairman of the Foreign Affairs Committee of the Riigikogu (Parliament of Estonia) Marko Mihkelson with UK's Secretary of State for Exiting the European Union David Davis, the discussion of future relations focused on the issues relating to citizens' rights.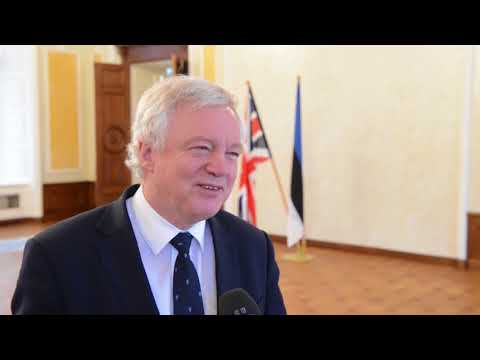 Mihkelson said that all attention was concentrated on the coming two weeks that preceded the meeting of the European Council in Brussels. "We know that some very important decisions have not been made yet. These decisions concern citizens' rights, border issues with Northern Ireland, and obligations of the United Kingdom in regard to the budget of the European Union," Mihkelson added. "At the same time, there is a real threat that the negotiations may end here, and the Brits may move toward the "hard Brexit"."
Mihkelson emphasised that it was in the interests of Estonia and the whole European Union to find a solution that would not weaken the unity of the Western countries in the world that is full of challenges.
At the meeting, Davis gave an overview of the positions of the Government of the UK, which he would take to the next round of the negotiations. He confirmed bilateral good relations, and expressed the hope that friendly relations with Estonia as well as the whole EU would be a basis for future cooperation both in the field of security and in promoting trade.
According to Davis, the Estonian people living in Britain are very hardworking, there is not a single person from Estonia on the welfare in Britain, and he hoped that would continue.
Riigikogu Press Service
Epp-Mare Kukemelk
+372 631 6356, +372 51 53 903
[email protected]
Questions: [email protected]
Feedback