Committees of the Riigikogu received an overview of the results of the NATO Summit
Today, Prime Minister Jüri Ratas and Minister of Foreign Affairs Sven Mikser gave the members of the Foreign Affairs Committee and the National Defence Committee of the Riigikogu (Parliament of Estonia) an overview of the results of the NATO Summit in Brussels.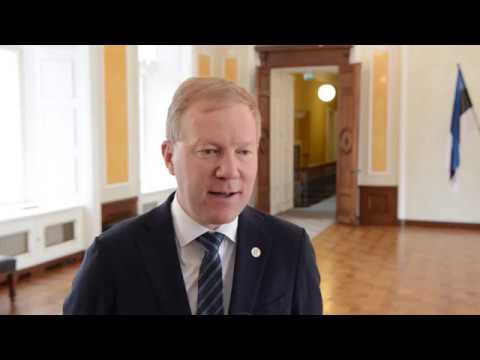 Chairman of the Foreign Affairs Committee Marko Mihkelson said that the most important message of the Summit was NATO's unity, expressed by member states in their joint communiqué in which the addressing of the threat picture as well as the further development of the capabilities of the Alliance were highlighted.
Mihkelson pointed out that the issue of the funds needed to create NATO capabilities had been in the air well before the Brussels Summit. In his opinion, the member states had left Brussels with a readiness to contribute more and purposefully to strengthening the defence capability. The question is, at what pace the member states increase their defence spending.
However, the idea of raising the defence spending to four per cent, voiced by the President of the United States of America Donald Trump, is not realistic in Mihkelson's opinion. "Above all, it is necessary to realise the existing consensus to achieve the two per cent level," Mihkelson said.
Mihkelson noted that, as for Estonia, two per cent was the minimum, and that was the shared understanding of all political parties. According to him, the question is rather whether, during the election campaign, any political party will point out the need to raise defence spending to the level of 2.5 per cent of GDP.
The Chairman of the Foreign Affairs Committee Keit Pentus-Rosimannus also said that all member states had to meet their commitments. "Estonia is among the countries that for some time already contribute more than two per cent of their economies to defence, but actually it would be necessary for all member states to meet their commitments," Pentus-Rosimannus said.
Member of the National Defence Committee Johannes Kert pointed out the changes to NATO management structure, besides NATO's unity and the more equitable sharing of the defence burden. From Estonia's point of view, he considered it important to establish a division headquarters that would begin to operatively coordinate the military efforts of the three Baltic States.
Riigikogu Press Service
Epp-Mare Kukemelk
Phone: +372 631 6356, +372 515 3903
[email protected]
Questions: [email protected]

Feedback