Innovation conference for the decision makers: role for the government
Presentations and videos have been added to the titles of the presentations.
Programme
29 November 2017
Swissôtel Conference Centre
9:00-9:10 Opening address
Eiki Nestor, President of the Parliament of Estonia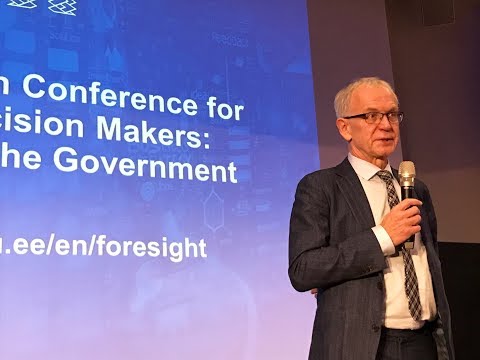 9:10-10:00 All the way to the top: innovation, growth and the role of the state (PDF, 936 kB)
Fuad Hasanov and Reda Cherif, International Monetary Fund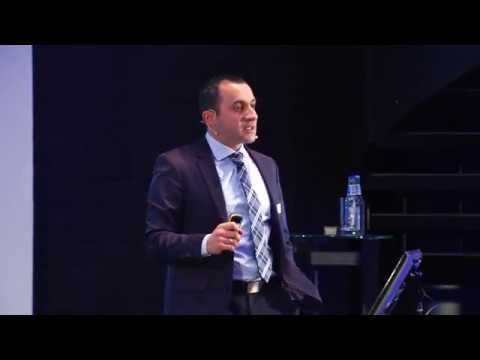 10:00-10:50 From Discovery to Innovation: Lessons Learned (PDF, 4 MB)
Rathindra DasGupta, Consultant, Innovation and Entrepreneurship, USA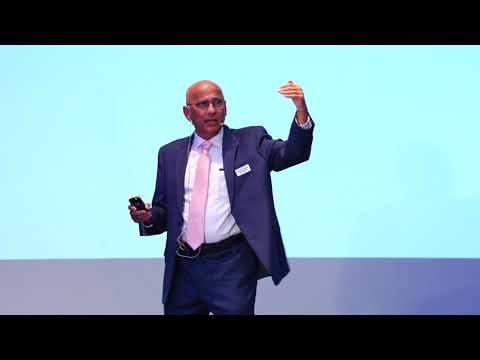 10:50-11:10 Coffee break
11:10-12:25 Turning R&D into economic value — what's effective in practice? (PDF, 4 MB)
Dennis Tsu, Executive Director, Corporate Strategy, Stanford Research Institute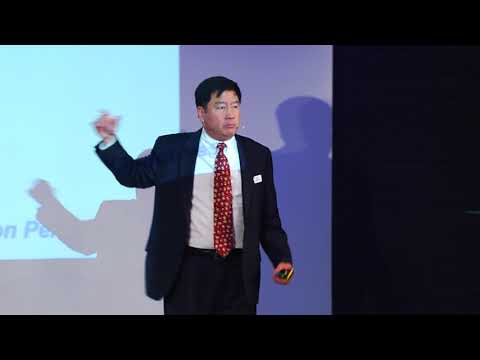 12:25-13:30 Lunch
13:30-14:15 The role of ecosystems in promoting innovation — experience of Brainport, Netherland (PDF, 2,3 MB)
Naomie Verstraeten, Programme manager, Brainport International Programme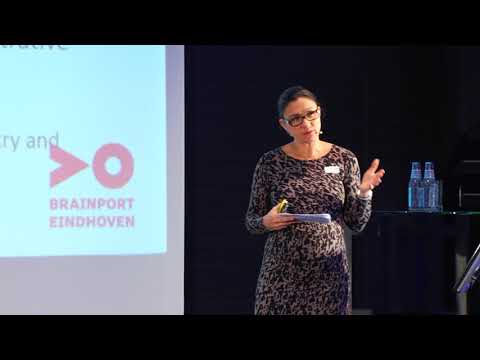 14:15-15:00 Innovation policy's role in helping manufacturing SMEs create and keep a competitive edge. Experience of Germany (PDF, 1,2 MB)
Uwe Cantner, Professor of Economics, Friedrich Schiller University Jena, Member of the Expert Commission on Research and Innovation reporting to the German Federal Government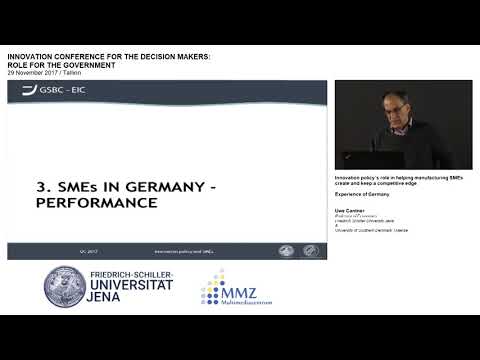 15:00-15:20 Coffee break
15:20-15:55 Estonian innovation policy. Challenges and dilemmas (PDF, 1 MB)
Tea Danilov. Head of the Estonian Parliament's Foresight Centre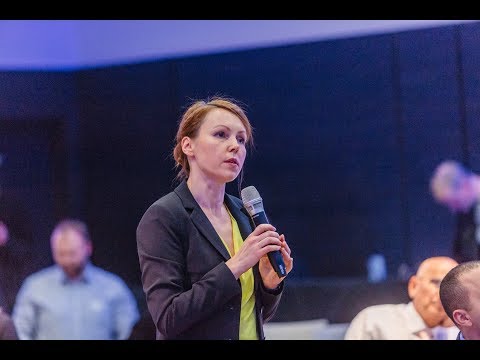 15:55-16:45 Panel discussion: Global best practices relevance for Estonian innovation policy
Jaak Aaviksoo, Rector of Tallinn University of Technology; Volli Kalm, Rector of the University of Tartu; Alo Ivask, Head of Enterprise Estonia; Peeter Koppel, Private banking strategist, SEB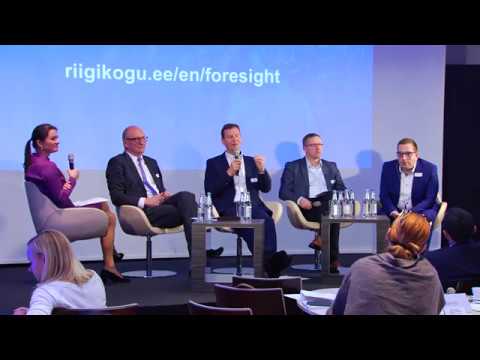 The conference was moderated by Anne Sulling – advocate of Estonia's innovation policy, former Minister of Foreign Trade and Entrepreneurship, and current member of the Foreign Affairs Committee of the Parliament of Estonia.
Speakers
Fuad Hasanov
Fuad Hasanov is a Senior Economist at the International Monetary Fund (IMF) and an Adjunct Professor of Economics at Georgetown University. Since joining the IMF in 2007, he has worked as an economist for several emerging countries and natural resource producers and conducted training of IMF staff and government officials. Before joining the IMF, Fuad was an Assistant Professor of Economics at Oakland University in Rochester, Michigan in 2004-2007. He has written articles on consumption and saving, real estate returns, growth and inequality, fiscal policy and debt, and natural resources. His recent research focuses on growth, innovation, and state policies. His recent book co-edited with Reda Cherif and Min Zhu, Breaking the Oil Spell, explores economic diversification in oil exporters. Fuad received a PhD in economics from the University of Texas at Austin.
Reda Cherif
Reda Cherif is a Senior Economist at the International Monetary Fund (IMF). He joined the IMF in 2008 and worked in several departments on fiscal issues, macroeconomic analysis of emerging and developing countries, and economic training of government officials. His research focuses on development economics, natural resources, fiscal policy, and growth and innovation. His recent book co-edited with Fuad Hasanov and Min Zhu, Breaking the Oil Spell, explores economic diversification in oil exporters. Reda holds a PhD in economics from the University of Chicago.
Rathindra (Babu) DasGupta
Dr. Rathindra (Babu) DasGupta is a consultant for innovation and entrepreneurship activities. Prior to his current role, DasGupta served as a program director from June 2006 through April 2016 for various programs in the division of industrial innovation and partnerships at the National Science Foundation (NSF). Before joining NSF, DasGupta was the chief scientist for the CONTECH division of the SPX Corporation. Prior to joining the industry, DasGupta held various professorships at the Milwaukee School of Engineering, UW-Madison, UW-Milwaukee and Western Michigan University.
DasGupta has received multiple awards and honors including the Raymond D. Peters Endowed Professorship in Materials Science at the Milwaukee School of Engineering (1987-1990), the Inland Steel-Ryerson outstanding undergraduate teacher award at the Milwaukee School of Engineering (1985), the Herman H. Doehler Award from the North American Die Casting Association (2000) and the Innovation Award at CONTECH (1997). He had the honor of being the ASM-IIM visiting lecturer to India in 2000 and has been granted the title of NAI Fellow (2013). In the summer of 1985, DasGupta was also invited as a visiting scientist to China Steel Corporation in Kaohsiung, Taiwan.
DasGupta has published numerous papers and presented at various international and domestic conferences, and he has five patents to his credit.
Dennis Tsu
Dennis Tsu is an entrepreneur, executive, and consultant on the process of managing innovation. He has over 35 years of experience in Silicon Valley, as both a technology executive and a coach/mentor/advisor. For most of the last 6 years Mr. Tsu has been managing the Center for Innovation Leadership at SRI International, a leading Silicon Valley research institution. Through SRI he has worked with governments, universities, and enterprises in over a dozen countries to provide advice, counsel, and assistance with the process of managing innovation in those institutions.
Prior to SRI, Tsu has been an executive at 7 start-up companies, the most successful of which was sold to Cisco for over $300m. He has also worked at large technology companies – such as IBM, Sun Microsystems, and Cisco, and been a consultant with both McKinsey & Company and the Boston Consulting Group (BCG).
His education includes a BA in economics from Princeton University and a MBA from the Stanford Graduate School of Business.
Naomie Verstraeten
Mrs. Naomie Verstraeten, MsC, was born in Surinam in South-America and came to the Netherlands to study Tax Law and Organizational Science at the University. After her graduation she performed different jobs as policy advisor, manager, tax advisor and consultant for contemporary knowledge and skills training within companies. All her different jobs had one thing in common, internationalization.
From 2008 till 2014 Naomie worked at the Municipality of Eindhoven as the policy advisor International Promotion & Acquisition and was responsible for developing policies on international affairs and attracting and retaining foreign investments.
Since 2014 she is program director of the Brainport International Programme at Brainport Development. At the moment her main focus is to further develop the international strategy and the coordinate the execution of the Programme.
The main goals of the Programme are: to place the Brainport Eindhoven region in the Top-3 ranking of the toptechregions in Europe, to enlarge the contribution the Brainport Eindhoven region to the gross national product of the Netherlands, to help the economy grow with 3% and to help to get the employment rate to 100% in the region. The Programme defines, initiate and coordinates these activities in the fields of Talent (attract and retain talent), Innovation, Invest (FDI attraction) and Trade.
Uwe Cantner
Uwe Cantner is currently Full Professor and Chair of Economics/Microeconomics at the Department of Economics and Business Administration at the Friedrich Schiller University Jena (FSU). Since 2010 he holds also a professor position at the University of Southern Denmark. In 2014 he took over the position as Vice-President at the Friedrich Schiller University Jena and director of the Jena Graduate Academy. Since 2015 he is member of the Expert Commission on Research and Innovation reporting to the German Federal Government.
Recent research concentrates on entrepreneurial success and failure, on team structure and performance, on the dynamics of knowledge exchange in invention and innovation collaboration, on the productivity development in services, on the innovation dynamics related to systems transitions towards renewable energies, and on industrial dynamics in relation to General Purpose Technologies as well as policy programs.
Tea Danilov
Tea Danilov is a Head of the ForeSight Center at the Estonian Parliament. Tea has been launching the Foresight Center at the Estonian Parliament since January this year. Previuosly, she was Director of Entrepreneurship and Export in Enterprise Estonia, a national agency for entrepreneurship and innovation. Her responsibilities involved wide range of national programmes in support of innovation and export in Estonian companies. In the years 2000-2015 she held various positions in the Ministry of Economic Affairs and Communications. In the years 2007-2012 she worked as the Director of Economic Development Department, in charge of the design of innovation and entrepreneurship policies. In the years 2012-2015 she was heading the Internal Market Department in the same ministry, coordinating issues of trade, consumer protection, and free movement of goods and services. Tea holds masters degree in economics from Tartu University.
Feedback