Submit collective address
Collective address can be used for making proposals to the Riigikogu on how to amend the existing regulations or improve the community life. An address should have at least 1000 signatures in support, given by citizens of Estonia. The address can be submitted in electronic form or on paper.
When the address has been submitted to the Riigikogu, we will verify whether it is in accordance with the law and corresponds to the requirements. After that, the Board of the Riigikogu appoints a lead committee who will discuss the address.
Initiate a collective address to the Riigikogu or join it!
There are several possibilities for conducting proceedings on an address.
Rahvaalgatus.ee is a new web platform that enables to co-create, sign digitally, propose to the Parliament and follow the processing of collective addresses.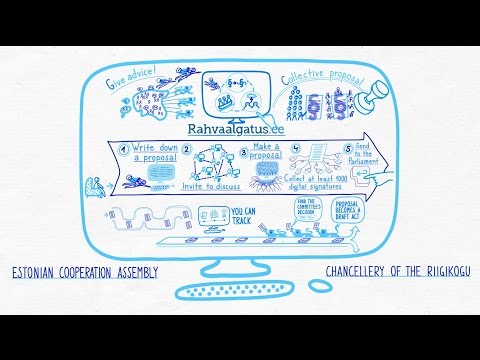 A committee may decide to:
Initiate a legislative draft
Initiate a deliberation of matter of significant national importance
Hold a public sitting
Make a proposal to the competent institution or the Government to take a position and reply to the collective address
Make a motion to reject the address
Solve the problem raised in the address in some other way
A committee will make a decision on the address within six months after the address has been accepted.
Please read also the procedure for conducting proceedings on collective addresses!
Feedback